Hello, world! We are CrowdAI, a deep learning company proudly based in San Francisco. In the two years since we finished YCombinator (shoutout to our fellow S16 friends), we've been working feverishly to tackle some of the most pernicious computer vision problems in the satellite and aerial imagery space. We've also been working on some extra-special projects that we're not quite ready to share. But when the time comes, this is where we'll show them off.
We started this blog as place for us to share some of what we've been working on and also muse generally on developments in deep learning, computer vision, geospatial information, and related fields. You'll hear from different members of our team as they share their projects, stories, and interests, as well as news about our team.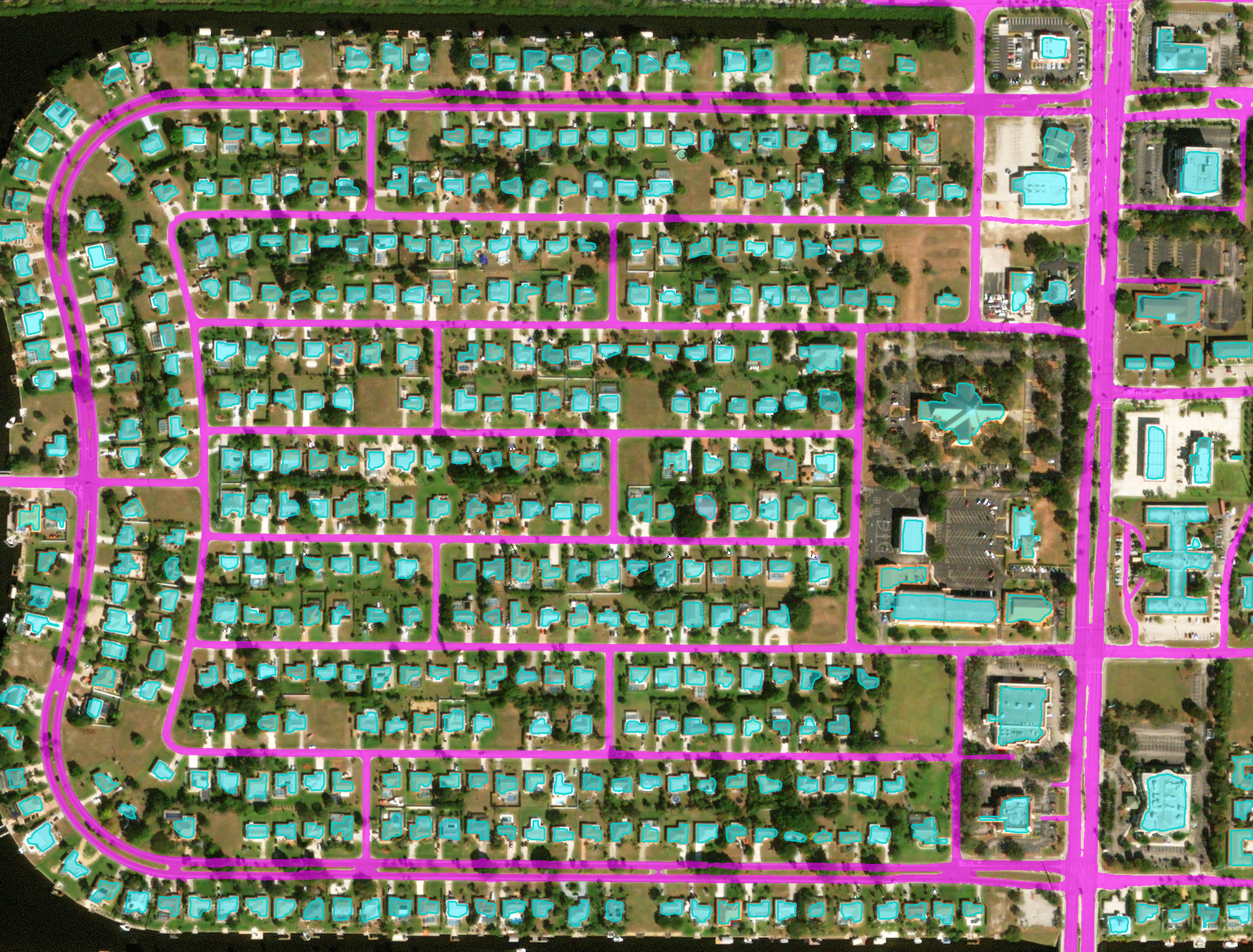 CrowdAI's automated buildings and roads detector at work over a neighborhood in Cape Coral, FL.
Check back to keep up-to-date, and always feel free to reach out to us at hello@crowdai.com.
Devaki Raj
Devaki is the CEO and Co-Founder of CrowdAI.
READ NEXT
At CrowdAI, we help people make the most of their imagery—wh....
San Francisco CrowdAI announced today that it won an AFWERX ....
Our mission at CrowdAI is to make AI accessible to everyone.